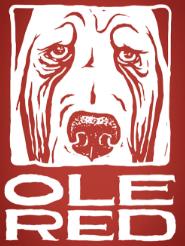 Marketing Manager - Ole Red Gatlinburg
2018-11-06 Ole Red Gatlinburg 511 Parkway
Description:
Overview
The Marketing Manager will direct and coordinate all marketing, advertising and on-site activation activities for Ole Red Gatlinburg including within the main floor restaurant experience, retail space, and for special events. The Marketing Manager will partner with the GM on the development, implementation and execution of the marketing/business strategies.
Responsibilities
Create, implement & execute strategic venue marketing plans based on Ole Red brand strategic goals and objectives; plan and execute media buys, branding strategies, special events and promotional communication projects for Ole Red. 
Create, develop and maintain venue marketing collateral for non-show business segments (rack cards, promotional fliers, sales packages, brochures)
Develop & communicate marketing initiatives for cross-selling business segment opportunities
Actively engage in social media communications on behalf of the brand and local venue. 
Manage partnerships with marketing and advertising agencies/consultants/ freelancers and other marketing suppliers, including contract management if and as needed. 
Work with OEG corporate digital team to maintain website and social media accounts with all current information and promotions.
Develop marketing strategies with OEG Programming team to market and drive sales for occasional ticketed shows
Manage customer database in partnership with corporate marketing team
Oversee guest/public relations and community outreach programs
Manage Ole Red marketing and advertising operating budgets
Review weekly financial reporting with GM; sales trends, bookings, sales recap and department productivity
Perform other duties as assigned
Qualifications
Education:
College degree (Bachelor's in Marketing) is preferred; a combination of practical experience and education will be considered as an alternative
Experience:
3 years of Marketing experience required
Restaurant marketing experience preferred (ideally includes new concept launch)
Database management experience preferred
Exposure to show (ticketed event) promotion
Proficient knowledge and experience with Microsoft Office (Outlook, Word, Excel, PowerPoint), and project management software
Knowledge, Skills & Abilities:
Adept communicator at all levels
Strategic thinker, with solid judgement and decision-making skills
High-level of integrity and dependability, with a keen sense of urgency and results orientation
Well organized, detail-oriented and able to handle a fast-paced work environment
Takes creative risks to enhance revenue and create new opportunities in the operation
Maintains personal integrity by abiding by and supporting the values and principals of the company
Licenses/Certifications:
This position requires a pre-employment drug screening
Do not contact this company in solicitation of any product or service.