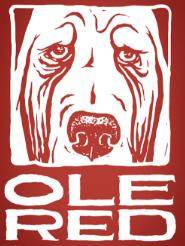 Audio Visual Engineer/Supervisor
2018-11-06 Ole Red Gatlinburg 511 Parkway
Description:
Overview
Serves as Full-Time Lead Audio/Visual Engineer and A/V Technical Staff Supervisor.  Operates Audio, Video and Lighting equipment for music performances, concerts and special events held at Ole Red and coordinates scheduling and supervision of A/V tech staff, ensuring world-class technical execution and the delivery of quality experiences for visiting artists, production teams and customers.
Responsibilities
Oversee and coordinate the day-to-day technical operational needs for Sound, Lights, Video and backline equipment required for all music performances and events at Ole Red.
Act as lead Audio-Visual equipment operator for most music performances and events.
Supervise and schedule a staff of Full-Time, Part-Time and Freelance A/V Technicians.
Work with General Manager to preemptively coordinate and anticipate technical needs for each music group and event, and to provide onsite production supervision during events.
Occasionally direct A/V staff to practice preventative maintenance and repair of Audio-Visual-Lighting equipment and media appliances.
Work with Technical Services staff and visiting artists to assist with equipment load-in and load-out logistics for event production equipment as needed.
Support Director of Technical Services with the completion of approved capital upgrade projects, and make recommendations for the development of future projects.
Maintain working understanding of current audio/visual/lighting/backline technologies and production vendors.
Ensure that all equipment is used safely, in accordance with proper industry standards, from the load in through the load out.  Maintain a safe and secure environment for artists, clients, employees, etc. ensuring that all codes, laws, regulations and emergency procedures are followed.
Performs other duties as required.
Qualifications
Education:
High School diploma required.
Experience:
Minimum of 3 years of experience working as Audio or Video Engineer for a National Touring Act, Production Vendor/Supplier, Performance Venue and/or Hotel A/V department.
Verified experience required as lead operator of A/V equipment during musical shows and corporate events, managing show crews, supervising and scheduling a staff of technicians, managing an inventory of equipment and overseeing production transportation logistics
Knowledge, Skills & Abilities:
Working knowledge of music, acoustics, stage lighting and video engineering is required.
Licenses/Certifications:
This position requires a pre-employment drug screening.
Do not contact this company in solicitation of any product or service.